Flu and Covid 2022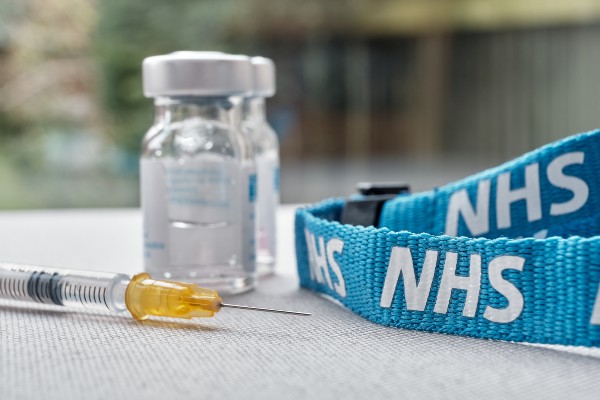 We are hoping that we will be able to administer the covid and flu vaccine.

However, this will depend on availability and deliveries!
Walk in clinics
We will be running walk-in clinics for our joint flu and covid vaccinations this year.
We will be running a mixture of clinics to fit you all in!
Saturday clinics
Walk-in clinics: 8.30am - 3.30pm
Check your Covid-19 eligibility
17th September 2022 - Ages 65+ only
More dates will be added according to vaccine availability.
Under 18s
Separate clinics will be set up for children under 18 in surgery and these patients will be invited in due course.
If your child is not in an at risk group and eligible to have their vaccine at school then this is where they will have it.
Please note
Please consider the clothing you wear on the day.
Please allow easy access to the arm
All patients should bring a face covering or mask with them
There is no parking on site except limited parking for blue badge holders
Please do not park in the staff car park. There is local parking nearby.
Home visits will be arranged by the team and you will be contacted prior to your visit.
Frequently asked questions
When do the clinics start?
The clinics will start on the 17th September 2022 and will be taking place on Saturdays throughout the months leading up to mid-December. The clinics will start at 8.30am and finish at 3.30pm.  As they are walk in clinics please be prepared to wait in the queue.
Who will get the flu vaccine?
50 and over (including those who'll be 50 by the 31 March 2023)
have certain health conditions
are pregnant
are in long-stay residential care
receive a carer's allowance, or are the main carer for an older or disabled person who may be at risk if you get sick
live with someone who is more likely to get infections (such as someone who has HIV, has had a transplant or is having certain treatments for cancer, lupus or rheumatoid arthritis)
frontline health or social care workers
I am aged 50-65, am I also eligible for flu?
If you're aged 50-64 but also in another at-risk group, you will be invited for the flu vaccine in the coming weeks. Please bring the invitation with you, you may be asked to present this.
Who gets the Autumn Covid Vaccine?
all adults aged 50 years and over
those aged 5 to 49 years in a clinical risk group, including pregnant women
those aged 5 to 49 years who are household contacts of people with immunosuppression
those aged 16 to 49 years who are carers
residents in a care home for adults and staff working in care homes for older adults
frontline health and social care workers
I am almost 65, am I eligible now?
Yes. As with previous years, anyone who will be 65 years by the 31st March 2023 is entitled to received a flu vaccine from 65+ supply even before they turn 65
Published: Aug 26, 2022