Contact Us
At Newton Place Surgery the clinical and admin staff take pride in offering the highest standard of patient healthcare serving a population of over 18,000 people.
We offer early morning and late night appointments for our patients who find it difficult to attend an appointment during the day due to work, family or other commitments. As part of the Improved Access Scheme we also offer a range of appointments on weekdays between 6.30pm-8pm for both patients registered with us and Faversham Medical Practice.
We run many clinics for chronic disease care and offer a wide variety of other medical services such as antenatal and postnatal care, minor surgery, childhood vaccinations, contraceptive coil & implant clinics, physiotherapy, osteopathy and an anti-coagulant clinic.
We also run an Urgent Care Clinic, Monday to Friday between 8am to 10.30am and 3pm to 6pm, for our patients with medical conditions that require urgent care.
In addition to everything you need to know about the practice, you will also find a wealth of health-related information on our website and facebook page.
Newton Place Surgery
Newton Road
Faversham
Kent
ME13 8FH
Telephone: 01795 530 777
Out-Of-Hours: 111
Reception email: KMCCG.newtonplacereception@nhs.net
Prescription email: newton.prescriptions@nhs.net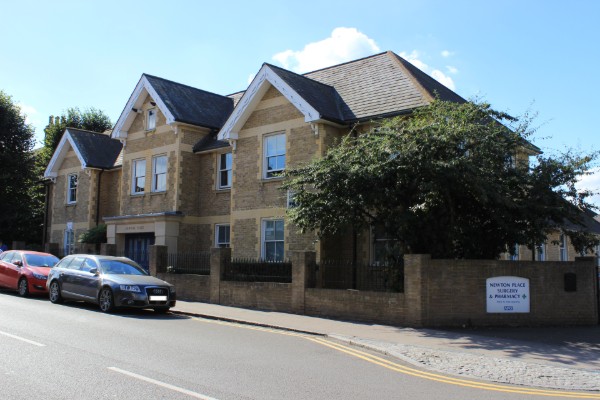 The surgery telephone number will show as 'withheld' on all outgoing calls to caller display telephones. If your telephone line does not accept calls from a 'withheld' number we will be unable to contact you by telephone.
Please also note that all calls to and from the surgery are recorded.
Directions / Map