Research
Newton Place Surgery is research active.  We are currently taking part in National Institute for Health Research (NIHR) high quality research studies.  Research is part of NHS work, giving patients better access to the possible benefits research brings.  Last year, over 600,000 NHS patients chose to take part in clinical research.  Thanks to those patients, we are learning more all the time about how to deal with a whole range of medication conditions that will improve lives.
During your visit to Newton Place Surgery you may be invited to take part in one of the research studies we are running or we may have written to you to tell you about a research study you might be interested in taking part in.
You will always receive clear information about what taking part in a research study would involve. You will have the opportunity to ask questions and obtain further details about a study.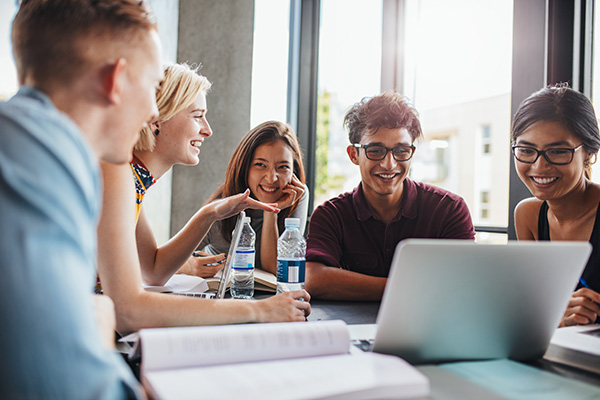 You are under no obligation to participate in any research project.  Your care and your relationship with your doctor or nurse will not be affected in any way if you decided not to take part in a research study.
By taking part in these studies, we hope to help improve care for our patients in the future.
Research News
We have had a busy few months on the research front.  Newton Place Surgery is among the highest recruiting GP practices in the country for all our currently active studies (more details of studies below). 
As recognition for our hard work we are thrilled that the practice has been nominated for a Partner Award 2018 by the NIHR Clinical Research Network: Kent, Surrey and Sussex. The award particularly highlights the following:
Best contribution to non-commercial research  - NIHR CRN Partner Awards 2018
Vanessa Short, Marthe Enger-Malasi & Nichola Lee
Newton Place Surgery
Vanessa and the team have demonstrated excellent organisation, teamwork and commitment to set up and rapidly recruit to a number of opportunistic studies. They have developed efficient strategies for identifying and approaching potential patients for these studies, leading to successful recruitment. For ARTIC PC, for instance, they have already exceeded their recruitment target four fold, still with several months left before study closure, and are currently the second highest recruiting site nationally.
Current Studies running at Newton Place
Invitation to Take Part in a Study about Treatments for COVID-19 Infections
The PRINCIPLE Trial
A clinical trial exploring treatment for the COVID-19 virus is taking place at Newton Place Surgery.
The trial is open to people aged 50 to 64 who are experiencing symptoms that are likely to be caused by a COVID-19 infection and have at least one of the following conditions:
A weakened immune system because of a serious illness or medication (e.g. chemotherapy)
Heart disease or high blood pressure
Asthma or lung disease
Diabetes not treated with insulin
Mild hepatic impairment (liver disease)
Have previously had a stroke or have known neurological problems.
People aged 65 or over, even without other illnesses, who have symptoms of COVID-19 are also eligible to take part.
If you fit into one of the above groups and have been experiencing a continuous cough and/or a high temperature for less than 15 days, please visit this website: https://www.phctrials.ox.ac.uk/principle-trial/about to find out more.
Artic PC
The study aims to find which children with a cough or chest infection benefit from taking antibiotics. Most children who see the doctor with a chest infection currently get antibiotics but most children do not benefit from them.
If your child is suffering from a mild or moderately bad chest infection based on the signs and symptoms (cough, phlegm, fever, shortness of breath, or rattly noises heard in the chest when the doctor listens with the stethoscope) you may be interested in taking part in this research study.  Click here for more information. (attach ARTIC PC patient info leaflet)
HYVET2
At present, White Coat Hypertension isn't treated, however, previous research has suggested that there might be some benefit to treating White Coat Hypertension in relation to conditions affecting the heart and blood vessels. We want to investigate further. If you have White Coat Hypertension, are 75 years or older, haven't taken any blood pressure lowering medication in the last year and are interested in taking part in a research study, please contact the surgery on the details below.
Relieve IBS-D
Irritable Bowel Syndrome with Diarrhoea (IBS-D)? The primary objective of this study is to test the efficacy of Enterosgel compared with a placebo in terms of patient reported outcomes for stool consistency and abdominal pain. We will also look at determining effects of the treatment on health-related quality of life and IBS-related work productivity and activity impairment.
If you are suffering from IBS-D and would be interested to participate in a research study, please contact the surgery on the details below.
If you would like any more information about the research going on at Newton Place, please contact Nichola Lee on 01795 542317.
Research Depression Clinic
Newton Place Surgery is working in partnership with P1vital Products Ltd, Canterbury Coastal CCG, the University of Kent and Mind on a research project funded by Innovate UK to provide a walk in clinic available to patients registered with a Faversham GP practice for depression and anxiety. The project will involve implementing a new service incorporating digital technology (i-spero® ) with our multi-disciplinary team of healthcare professionals with specialist training.
INDEX - General Information