Research:
Newton Place Surgery is research active. We are currently taking part in National Institute for Health Research (NIHR) high quality research studies. Research is part of NHS work, giving patients better access to the possible benefits it brings. Last year, over 600,000 NHS patients chose to take part in clinical research. Thanks to those patients, we are constantly learning about a wide range of medical conditions and the best ways of treating them.
During your visit to Newton Place Surgery you may be invited to take part in one of the research studies we are running. We may also have written to you to tell you about a research study you might be eligible to participate in.
You will always receive clear information about what taking part in a research study will involve. You will have the opportunity to ask questions and obtain further details about a study.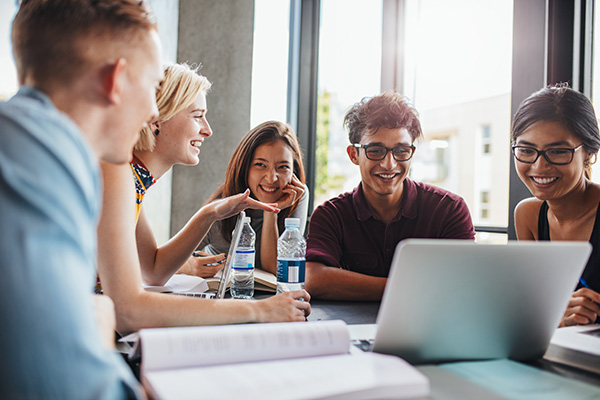 You are under no obligation to participate in any research project. Your care and your relationship with your doctor or nurse will not be affected in any way whether you decided not to take part in a research study or not.
By taking part in these studies, we hope to help improve care for our patients in the future.
Join Dementia Research

The number of people with dementia is set to double over the next 30 years, making the condition one of the biggest challenges we face today.
Unfortunately, our knowledge of dementia currently lags behind that of other major conditions, such as cancer or heart disease. It is only through research that we can understand what causes the disease, develop effective treatments, improve care and hopefully one day find a cure. However, in order for research to progress, we need more people to take part in more studies.
This is why the National Institute for Health Research (NIHR) in partnership with Alzheimer Scotland, Alzheimer's Research UK and Alzheimer's Society have developed Join Dementia Research, a service that allows people to register their interest in participating in dementia research.
When you sign up, the information you provide is used to match you to studies you may be able to take part in, both online, nationally and in your local area. The service is able to connect registered volunteers with dementia researchers across the UK who are searching for participants to join their studies.
Join Dementia Research delivers new opportunities for people to play their part in beating dementia. By participating, you can make a real difference to the future of dementia care, diagnosis and treatment. For more information, or to sign up, please follow the link below. 
Join dementia research - register your interest in dementia research : Home (nihr.ac.uk)

Current Studies
The PRINCIPLE Trial
A clinical trial led by the University of Oxford exploring treatments for COVID-19 is taking place at Newton Place Surgery. Ten patients from Newton Place have already taken part in this study, along with over 4,500 people from across England. The eligibility criteria are as below:
You are currently experiencing COVID-19 symptoms for 14 days or less.
AND: You have had a positive test for COVID-19 in the last 14 days.
AND: You are aged 18 or over.
If you fit the above description and wish to take part in this study, please visit the website https://www.principletrial.org/ for more information or contact the Newton Place Research Team.
Currently active: Yes, recruitment has begun.
Convalescent Serology
This study, led by Public Health England and the University of Oxford, is looking at blood samples from patients who have recovered from COVID-19. Blood samples taken from patients who have had and are recovering from a confirmed COVID-19 infection help researchers to understand the antibody response following infection. This in turn will help to develop new tests for detecting the coronavirus infection. Blood samples are taken at the following dates post infection: 3-6 weeks, 12 weeks, 20 weeks, 9 months and 12 months.
Currently active: Yes, 22 patients from Newton Place are already taking part in this study. 
REDUCE - REviewing long term anti-Depressant Use by Careful monitoring in Everyday practice
Newton Place Surgery are working alongside the University of Southampton to identify feasible, safe, reliable and cost-effective ways of helping patients withdraw from long-term antidepressant use, where appropriate. The researchers are looking to explore the difficulties people experience when withdrawing and identify factors that patients and practitioners think might help people to withdraw.
Please contact the Newton Place Research Team for more information or if you would be interested in taking part.
Currently active: Yes, recuitment has begun. 
MAGNIFY - Maximizing Adherence and Gaining New Information For Your COPD
Previous research has shown that poor treatment adherence in patients with chronic obstructive pulmonary disease (COPD) is associated with poor clinical outcomes, such as worsening symptoms. Newton Place Surgery is participating in a research study called MAGNIFY which aims to support treatment adherence in those with COPD through the use of a new type of device. This technology monitors inhalations and sends messages to the user's smartphone to remind them to take their daily dose. It also allows healthcare professionals to monitor patients' inhaler use and provide more personalised support. MAGNIFY is managed by the Observational and Pragmatic Research Institute (OPRI) and funded by Novartis AG. It is already being conducted at approximately 200 GP practices across the UK.
If you have a current diagnosis of COPD and would like to find out more about MAGNIFY, please contact the Newton Place Research Team.
Currently active: Yes, recuitment has begun.
IsoFit-BP - Isometric exercise for people with raised Blood Pressure
Support a local piece of research developed through the University of Kent, Canterbury Christ Church University and East Kent Hospitals University Foundation Trust, IsoFIT-BP!
Within the UK approximately 8 million people are affected by high blood pressure (BP). Standard treatment normally includes changes in lifestyle and/or medication, however, more than half of patients fail to control their BP due to unpleasant side effects associated with medication, and the difficulty of complying with exercise recommendations (at least 150 minutes a week of moderate intensity activity) and dietary changes. The aim of IsoFIT-BP is to find out whether a particular form of static exercise - isometric exercise - is efficient in reducing BP in those with mild hypertension and subsequently whether nurses and allied health professionals can deliver these exercises in a primary care NHS setting.
If you are interested in finding out more or taking part in this study, please contact the Newton Place Research Team. You can also visit the study website here:  IsoFIT-BP Study (canterbury.ac.uk)
Currently active: Yes, recuitment has begun.
ATTACK - Aspirin To Target Arterial events in Chronic Kidney disease
Does low-dose aspirin reduce the chance of a heart attack or stroke in patients with chronic kidney disease (CKD)? This is a large-scale academic study led by the University of Southampton, to see whether or not patients with chronic kidney disease should be taking aspirin daily to prevent a first heart attack or stroke. It is recruiting patients from GP practices across the UK, and looks to invite 198,000 patients.
Currently active: Yes, recruitment has begun.
STREAM - Screen and TREAt for Malnutrition
The University of Southampton has developed an intervention to help doctors and nurses in general practice to check if adults over the age of 75 who live at home are at risk of malnutrition. The STREAM study aims to assess the effectiveness of this intervention. Newton Place are identifying eligible patients over 75 to compare the newly developed intervention with usual care in order to see what effect it has on participants' quality of life and infections over 18 months.
Currently active: Yes, recuitment has begun. 
APPLE-Tree - Active Prevention in People at risk of dementia through Lifestyle, bEhaviour change and Technology to build REsiliEnce
APPLE-Tree is a study led by the research team at the University College London intending to develop and test a prevention programme to reduce the risk of developing dementia in people over the age of 60. Their main aims are: 
To assess whether the APPLE-Tree intervention is acceptable and feasible to deliver in practice.
To confirm if the APPLE-Tree intervention reduces cognitive decline over two years.
To explore what factors may determine decisions of NHS and third sector organisations not taking part in the trial, regarding whether or not they decide to adopt the new intervention, if it is demonstrated to be clinically effective and cost-effective.
If you are interested to find out more about APPLE-Tree please contact the Newton Place Research Team.
Currently active: Yes, recuitment has begun.
Immune Defence
The Immune Defence Study is part of the RECUR Programme that is run by the University of Southampton. This study is designed to determine if using nasal sprays, being more physically active and reducing stress, can help people reduce the frequency and severity of respiratory infections (such as colds, sore throats, sinus, chest or ear infections, flu and COVID-19). Immune Defence is aiming to involve approximately 200 GP practices and up to 15000 patients who may be at risk from respiratory infections.
Currently active: Yes.
Future Studies
ERICA - Electronic Risk Assessment for Cancer
A team led by researchers at the University of Exeter has developed new electronic risk assessment tools (otherwise known as eRATs) to help GPs identify possible cancer. The eRATs have two main functions: the prompt and the symptom checker. The prompt appears as a pop-up on screen when a patient has at least a 2% risk of one or more of the seven cancers in the eCDS software. GPs can explore the possibility of cancer further in consultation with the patient using the symptom checker function of the tool. The symptom checker allows the GP to add new symptoms and will automatically recalculate the risk of cancer.
Currently active: No, in the planning stages.
DaRe2THINK
DaRe2THINK is a study developed by the University of Birmingham targeting those with Atrial fibrillation (AF). AF is a common heart rhythm condition that leads to a high chance of stroke, frequent hospital admissions, a higher risk of cognitive decline and dementia. Blood thinning tablets called anticoagulants greatly reduce the number of patients with AF that will suffer a stroke, but are usually only given to older patients or those with other health issues. DaRe2Think aims to determine whether direct oral anticoagulant (DOAC) therapy reduces premature death, stroke and other consequences of AF in younger patients, including the prevention of cognitive decline and vascular dementia. The trial is aiming to include 3,000 patients from up to 600 GP surgeries across England.
Currently active: No, in the planning stages.
Discover Me
Discover Me is a nationwide research study that aims to analyse health and genetic information on thousands of people. The research aims to improve our understanding of many different diseases, and to find ways to help GP practices improve patient care. By connecting information on health to information on genetics, diseases and conditions can be studied in more detail than if either were looked at individually. This provides opportunities to better understand disease, including: 
Why certain diseases affect some people more than others
Why disease progresses differently in different people
How to better prevent, manage and diagnose diseases
This may lead to the improvement or generation of treatments for conditions such as cancer and diabetes, which in turn will improve the health of future generations.
Currently active: No, in the planning stages.
Past Studies
Relieve IBS-D
This study looked at the treatment of Irritable Bowel Syndrome with Diarrhoea (IBS-D). The primary objective of the study was to test the effectiveness of a treatment called Enterosgel compared with a placebo in terms of patient reported outcomes for stool consistency and abdominal pain.
Closed as of April 2021. Newton Place successfully recruited 8 patients to take part in the trial.
ARRISA UK - At Risk Registers Integrated into primary care to Stop Asthma crises in the UK
ARRISA-UK was a randomised controlled trial of GP practice staff training and high risk patient identification and flagging to reduce the occurrence of severe asthma related events. In this study design it is the GP practice that is randomised. The study intervention is to provide online training for GPs, nurses and reception staff in managing care for asthma patients identified as being at the highest risk of having a severe event (hospitalisation or death); often this involves prioritising all patient interactions with practice staff to maximise the utility of care opportunities to assess and improve the patient's asthma status.
ARRISA is no longer recruting, though as a surgery we found this incredibly helpful to daily care. We have implimented risk stratification to reduce hopital admissions.
Retrospective Survey of Prevention, Treatment, Occurrence and Outcomes of Covid-19 in the community
Newton Place Surgery asked patients to complete a survey run by the University of Southampton to help researchers understand how to beat Coronavirus. This online survey aims to inform the management of the Covid-19 pandemic by describing use of preventive behaviours, transmission to household contacts, occurrence of infections, the clinical features, use of treatments, and outcomes of people who have experienced suspected COVID-19 illness or any respiratory tract infection during the global pandemic, whether confirmed COVID-19 or not, and the preventive behaviours and treatments of those who have not experienced a suspected COVID-19 illness.
Closed as of April 2021.
Psychological Impact of Covid-19
To help increase our knowledge of how coronavirus and the changing restrictions have impacted mental health, patients were asked to complete a short, 15 minute questionnaire on how they are coping during the pandemic. The responses will be used to support our understanding of how mental health and wellbeing has been affected by the pandemic and also what may be helpful for people during this time. Newton Place was overwhelmed with the response rate for this research study and would like to thank all patients who took the time to participate.
Closed as of September 2021. Newton Place successfully recruited 1377 patients to take part in the trial.
Publications
ARTIC PC - Antibiotics for lower Respiratory Tract Infection in Children presenting in Primary Care in England
Antibiotic resistance is an increasingly serious public health problem and although trials among adults suggest a benefit for their prescription, research on children to either support or dispute the common use of antibiotics for chest infections is lacking. ARTIC-PC was a study designed to provide evidence to inform the management of chest infections in children. In particular, this study explored whether antibiotics are an effective treatment for children aged 6 months to 12 years to reduce the duration of symptoms.
https://www.thelancet.com/action/showPdf?pii=S0140-6736%2821%2901431-8
RECAP - Remote COVID-19 Assessment in Primary Care
The RECAP project was a collaborative effort between the University of Oxford and Imperial College London, that aimed to develop a tool to assist primary care providers in the identification of COVID-19 patients who may be at risk of becoming severe. It also aimed to facilitate the early escalation of treatment in order to improve patient outcomes. Newton Place successfully recruited 13 patients to take part in the trial.
https://www.researchprotocols.org/2021/5/e29072
Low Mood and Anxiety Clinic
Newton Place Surgery previously worked in partnership with P1vital Products Ltd, Canterbury Coastal CCG, the University of Kent and Mind on a research project funded by Innovate UK to provide a walk in clinic to patients registered with a Faversham GP practice for depression and anxiety. The project involved implementing a new service incorporating digital technology (i-spero®) within a multi-disciplinary team of healthcare professionals with specialist training.
Low Mood and Depression Summary 2021
Pharmacist detecting AF in primary care during the Influenza vaccination season: A multi-site, cross sectional feasibility pilot study
Patients aged 65 years or older, attending an influenza vaccination clinic at their practice, were invited to have their heart rhythm checked by the clinical pharmacist. This was to determine whether clinical pharmacists based within GP practices, were able to accurately and effectively screen and diagnose patients for AF, using pulse palpation and a single-lead ECG device. Full article on page 14.
Health Care Pioneers Publication 2019
A process evaluation of how the routine vaccination programme is implemented at GP practices in England
The aim of this study was to undertake a comparative process evaluation of the implementation of the routine vaccination programme at GP practices in England. In 2017, staff at Newton Place were interviewed in relation to their role in vaccination programs. The data was subsequently published.
/media/content/files/Crocker-Buque%20et%20al%202018%20Implementation%20Science%20Vaccination%20Process%20Evaluation.pdf
Research Team Contact Details
Email - ccccg.newtonplaceresearch@nhs.net
Direct telephone - 07783 308 706
INDEX - General Information
We use cookies to help provide you with the best possible online experience.
By using this site, you agree that we may store and access cookies on your device. Find out about our cookies.
Functional Cookies
Functional Cookies are enabled by default at all times so that we can save your preferences for cookie settings and ensure site works and delivers best experience.
3rd Party Cookies
This website uses Google Analytics to collect anonymous information such as the number of visitors to the site, and the most popular pages.
Keeping this cookie enabled helps us to improve our website.