Info for Over 75s
This page aims to provide a list of contact details for both NHS and non-NHS services which are of benefit to patients over 75 years. 
The surgery offers a range of services and clinics, including those for:
Anti-Coagulation
Dressings
Treatment room services
Flu / Immunisation
NHS Health Checks
Physiotherapy and Osteopathy*
Minor Surgery*
*These appointments are by GP referral only.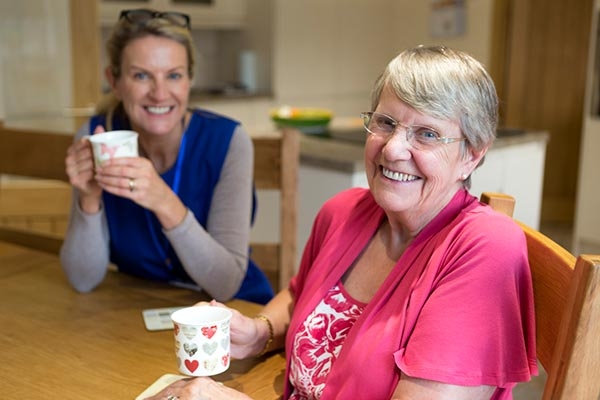 Outpatient clinics held at the surgery include:
Ultrasound (run by Community Outpatients)
Audiology (run by Hearbase)
Dermatology (run by DMC)
Cardiology (run by Dr Tasou a GP with a Specialist Interest in Cardiology)
The practice is committed to ensuring patients are seen when required and if there is an urgent  problem will do its best to ensure that patients are seen promptly/without delay.
Please note that prescription requests are no longer taken over the phone
Age UK
2 Middle Row, Faversham, ME13 7AJ
Telephone: 01795 532766 / 01795 533397
Open 7 days a week: 8:30am - 4:30pm
Information and advice on a broad range of topics affecting older people, including 'Meals on Wheels', Personal Care and Footcare, Hairdressing , Advocacy and Day Trips.
The Hands 2 Help Service is a new service that aims to support the elderly remain independent by providing practical help with those daily tasks that they might find difficult to do on their own. This service costs £12 per hour and can include general cleaning, shopping or going to appointments and outings etc.
The Contact Service is designed to keep an eye on the elderly person in their own home, whilst relatives and friends are away.
The Personal Care and Domestic Service is there to care for clients living with Dementia and for End of Life personal care. They also provide domestic services such as shopping, cleaning, collecting prescriptions and paying bills.
The Dementia Support Service offers support for people living with Dementia and their carers. They run information days and COGS Clubs for people living with mild to moderate dementia. These clubs run sessions using Cognitive Stimulation Therapy to help you maintain and develop an active mind and support those with memory loss. They are run once a week on Wednesdays between 11am—4pm.
Carers' Support– East Kent
Telephone: 01304 364637 Text line: 07545 916214,
Provides emotional support, information and guidance for Carers of people with Autism, Dementia, Learning Disabilities, Mental Health Conditions, Physical Disability (e.g. stroke, cancer, long term conditions), or people who are caring for relatives or friends who are ill or frail.
Citizens Advice Bureau
Telephone: 0844 499 4125 (Public advice line)
Offers advice for a range of matters, including welfare benefits, disability benefits (such as Disability Living Allowance), housing benefits etc.
Kent County Council - Social Care & Health
Telephone: 03000 416161 / 03000 419191(emergencies)
To arrange Residential Care, Disability Support, Community care assessments.
Minor Injuries Unit
Telephone: 01795 562069
Faversham's Minor Injuries Unit is located at the Cottage Hospital, Stone Street, Faversham ME13 8PS and is for sprains, cuts and minor burns.
NHS 111
Telephone: 111
Call NHS 111 for urgent health advice. If you need medical help or information fast or need reassurance about what to do next but it's not a 999 emergency you can call this number 24hrs a day. 
The Samaritans
Telephone: 01227 457777
Confidential non-judgmental support, 24 hours a day, for people who feel distressed, despairing or suicidal.
Cross Roads Care
Telephone: 01227 742030 / 0845 095 6700
This Service gives support to Carers and the people they care for. They help Carers to make a life of their own outside caring by providing quality care services offering peace of mind while they enjoy some time to themselves.
Faversham Umbrella Centre
Telephone: 01795 531 811
A lifeline to local people who have suffered varying degrees of mental health trauma, and a place where people can come to enjoy friendship and activity.
Opening hours are Monday, Tuesday and Thursday 10.00am - 3.00pm.
Pharmacies
Day Lewis located at Newton Place 01795 597509
Tesco Pharmacy 01795 458847
Paydens 01795 532784
Boots 01795 532173
Faversham Library
Telephone: 08458 247 200